The World's Only Non-Alcoholic Distillery from Field-to-Table
A 100% natural product without any hidden E-numbers or fake aromas.
Hexa Bar on location
Raising the Bar at the Festival
We praise the inclusivity of WECANDANCE festival & are happy to contribute. We raise the bar of the cocktail experience and include cultures and religions by offering plant-based, conscious and healthy drinks.
Read our story
6 to 15 Single Botanical Distillates
The Superior Botanical Distillate
Gastronomic Non-Alcoholic Spirits to create complex N/A cocktails. 100% distilled fresh herbs. No fake ingredients, no aromas, no preservatives and no sugars.
Shop
The World's 50 Best at the Musuem of Fine Arts — Served by Bôtan Distillery.
The Hexa Bar
As world's first superior N/A distillery, we were selected by the city of Antwerp for hosting our Hexa Bar at the finissage event of the award show of World's 50 Best.
Read the full story
"Why are well Funded Companies Killing this Pre-Mature market by 'creating' those Exact Liquids which Dishonour Craftsmanship, Health, Nature & Creativity?"
How We Create the Superior Botanical Distillate
CULTIVATING
We only work with unique high-quality ingredients to create gastronomic & intense flavours. We start our process by growing herbs in our perfect terroir.

This is a fundamental step which goes far beyond the industrialised methods of flavour creation. The art lies in the process of growing. 
HARVESTING
We harvest our fresh herbs on Belgian terroir in park Vordenstein in Schoten.

By growing & harvesting ourselves, we perfectly know when the complete range of flavours of our herbs are developped.
DISTILLING
Once harvested, we single distill fresh and dried flowers, herbs and plants.

We handle different cuts for different herbs. Every distilling session needs a tailored approach.
BLENDING
Due to the dependence on terroir and seasons, we adjust our recipes seasonally and annually to be able to provide our unique & familiar flavour.
RESTING
The Distillates of Bôtan are 100% natural. Once the single distillates are blended they need to rest for minimum 30 days.

During this ripening process, thousands of moleculs interact with each other and make the flavour more round.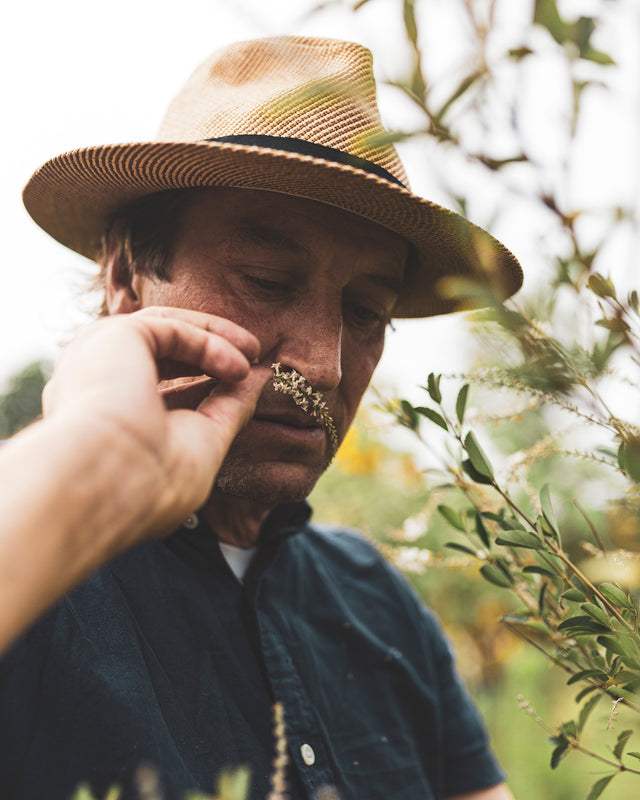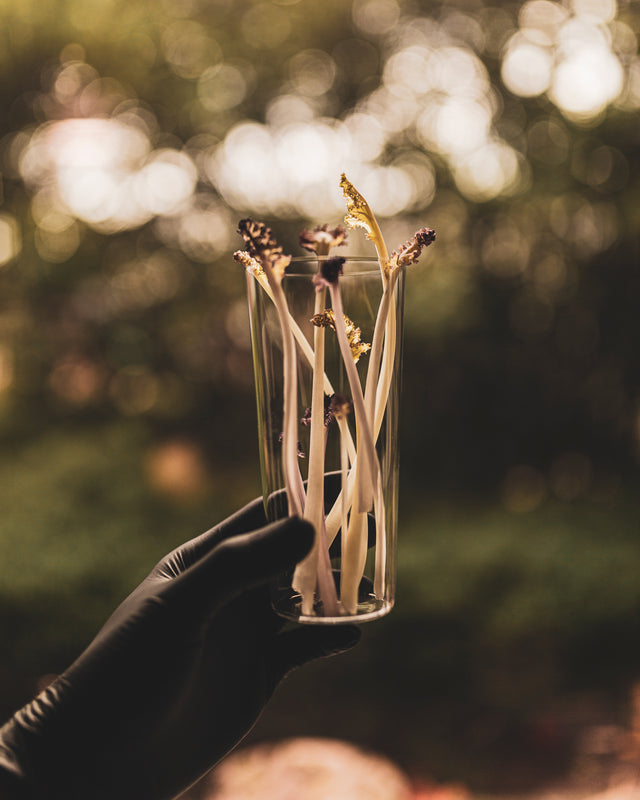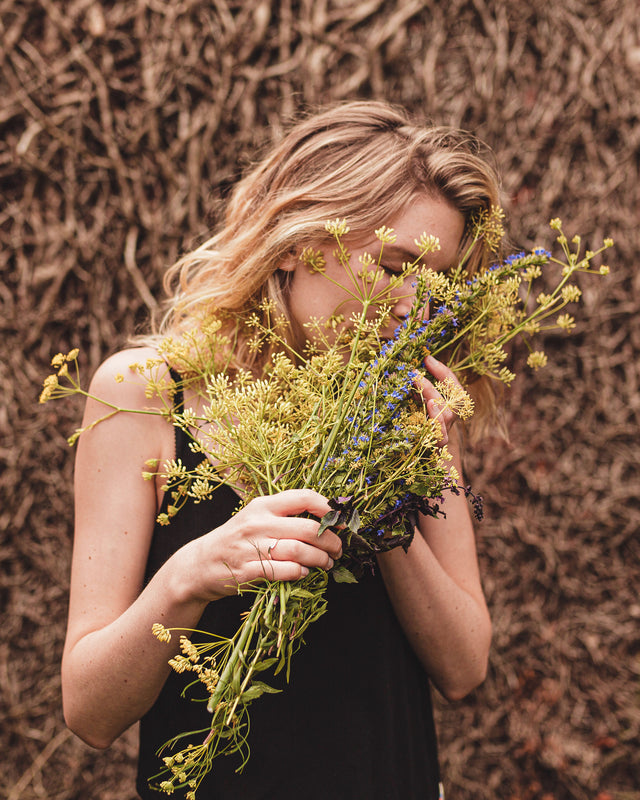 Wim — Master Culinary Herbalist
the Flavour & Complexity is Developed by intensive Cultivation of curated Herbs in the correct Terroir.