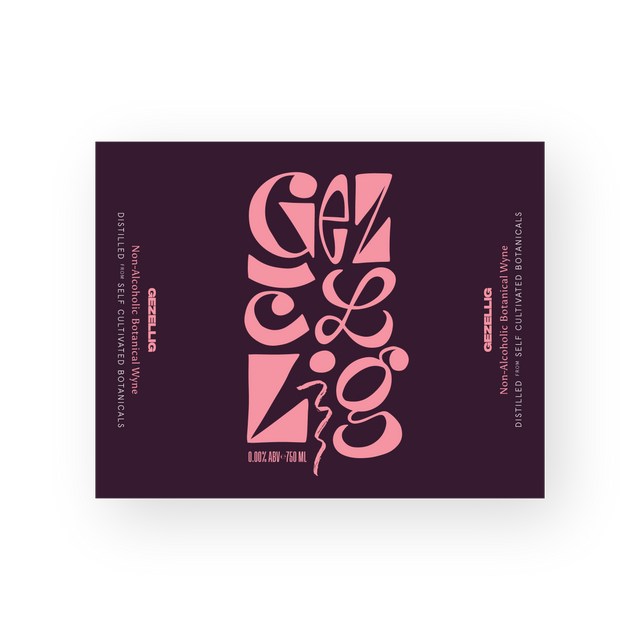 Gezellig is een lichte rode Wyne, afkomstig vanuit België. Deze Botanical Wyne is gemaakt door Bôtan Distillery op basis van 15 gedistilleerde kruiden waaronder shiso, sansho peper geassembleerd met kers. Een fruitige stijl met elegante tannines waarbij je in de neus rijp rood fruit kan herkennen, alsook fruit bloesems en toetsen van amandel. In de mond kun je kers en appel ontdekken met toetsen van Mediterraanse kruiden.
Nose

Ripe red stone fruit, nutty, fruit blossom.
Notes of almond & rose.

Mouth

Fruity & full-bodied, cherry, apple. Long aftertaste.

Notions

Fresh cream, light Mediterranean herbs.
Pairing
Light dishes, cold or hot based on tomato
Pastas, tomatoes, mozzarella
Tacos, Lebanese dishes
Magreb cuisine, peppers
Meat, carpaccio
Veal, chicken
Mushroom dishes
Legumes, grain fruits
sorbets
Botanical Wynes "Botanical Wyne, not crafted to resemble (traditional wine) but rather to honour layered palates and the ability to easily pair with food."
Starting from our superior botanical distillates, we craft non-alcoholic Botanical Wynes. By relying on the values of Bôtan Distillery, Botanical Wynes honour the same key pillars as traditional wines: heritage, craftsmanship and authenticity. Complex and layered flavours are designed from meticulously distilled botanicals, wine grapes and a wide variety of fruits.
"Botanical"
The botanicals are grown & harvested by ourselves in full soil ultimately allowing for a beautifully diverse polyculture.  "Non-alcoholic"  Botanical Wynes have nothing to do with the industrial process of de-alcoholizaition*. We believe that a non-alcoholic wine occasion is built upon authentic values and complex aroma palettes. 
*De-alcoholization of wine is a process called "reverse osmosis". This is NOT a gentle and clean proces! In reverse osmosis, wine is pumped against the membrane at a pressure greater than the osmotic pressure, causing compounds such as ethanol and water to diffuse selectively, thereby removing the alcohol from the wine. The downside? It affects structure, impacts flavour and limits the shelf life which non-alcoholic wine brands solve by adding artificial or so-called natural aroma's and preservatives.
"Wyne"
"Wyne" refers to the culture and traditions around wine: the occasion and the enjoyment. Just like a bottle of wine, you open Botanical Wyne at a certain time or occasion.